Continuous glucose monitoring (CGM) is a technology that automatically tracks blood glucose levels on a 24-hour basis. Not only does it allow users to determine their levels at any given moment, the data can also show trends over time. The technology has only been available for about twenty years, but has seen widespread adoption among diabetics. The monitors have made life easier for these people, and allowed them to more closely monitor and respond to their disease. CGM has been nothing short of revolutionary.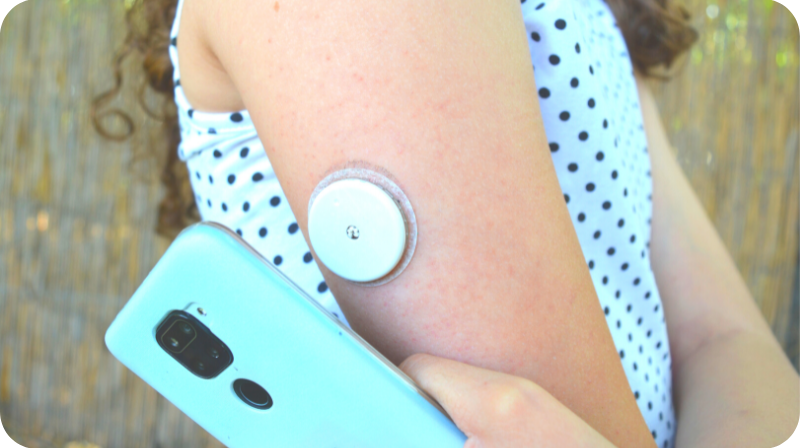 The technology involves a small sensor module equipped with a needle-like sensor probe that is inserted under the skin. The module is stuck to the abdomen or upper arm and measures the glucose level by way of "interstitial" fluid between cells. Most modern modules report results to a smartphone app, and many are linked to insulin pumps used by diabetics. This can alleviate the need for patients to inject themselves daily (and sometimes more often) with insulin.
More importantly, it puts a powerful analytical tool in the hands of patients, one that allows them to determine—for instance—how meal timing or what they eat affects blood glucose spikes. 
Recently, a broader community of health seekers and medical professionals have expanded the use of CGM devices to functions far beyond the treatment of diabetes. 
The Expanded Uses
As it turns out, monitoring blood glucose levels is handy to achieve a range of health goals. Just as people looking to lose weight have embraced drugs such as Ozempic—originally developed specifically to treat diabetes—new groups are using CGM technology for many "off label" purposes. 
Fitness.

Experts have long known that exercise right after a meal reduces blood glucose levels without insulin. CGM has allowed fitness enthusiasts to take that principle further and use the monitor data to dive into the complex relationship between exercise and blood glucose levels. Fitness adherents can determine how timing, intensity, and type of workout affect blood glucose levels not only immediately, but over time as well. Close monitoring allows high-performance individuals including competitive athletes to tweak diet and workouts and exploit energy boosts linked with blood glucose levels.
Stress reduction.

CGM can be a valuable tool in managing and reducing excess life stress. High levels of stress are linked to a variety of diseases, including Type 2 diabetes. This is because the stress hormone cortisol has a connection to blood glucose levels and hunger triggers. CGM can be used in conjunction with other indicators to detect unhealthy stress and prompt stress-reducing practices.
Sleep.

It's hard to judge what's happening during sleep because we are unconscious. But a CGM module continues to monitor blood glucose levels throughout the night. That information can be helpful in determining if a person is experiencing sleep disruption or other anomalies, such as sleep apnea. 
Weight loss.

People who are overweight, and especially those who are clinically obese, are at increased risk of developing Type 2 diabetes. Unfortunately, many of those people are in the habit of overeating. That leads to excess blood glucose being stored as fat. CGM can be used as a behavior modification tool, providing a meal-time snapshot of blood glucose during and right after eating. Experts have used the technology as part of what they call "hunger recognition training" to help individuals become aware of when they are full, and consequently take that as a signal to stop eating. CGM can also help dieters identify high Glycemic Index foods in their diets, and subsequently eliminate those foods. 
Medication interactions.

Certain powerful medications may cause fluctuations in blood glucose levels. The data over time provided by CGM can point to patterns of blood glucose spikes when taking a new medication.
Although experts continue to explore new uses for CGM technology, it may not be for everyone. The module, although painless and relatively trouble-free, may not be something you want to wear 24/7. Also, the module is usually checked for accuracy daily; this entails finger sticks and blood-drop analysis through a blood glucose meter. That inconvenience and discomfort may deter some potential users. In any case, consult your primary caregiver if you think CGM technology might be helpful in achieving your health goals. 
930
0
0
cookie-check
New Uses for Continuous Glucose Monitoring